Our Books

Our stores feature a great selection of used books including large-print, premium and trade-sized paperbacks in over 25 genres.
The majority of our books (about 80%) are fiction and fall into categories like children's, novels, mystery, paranormal, and western - to name a few. See the complete list of genres we carry below!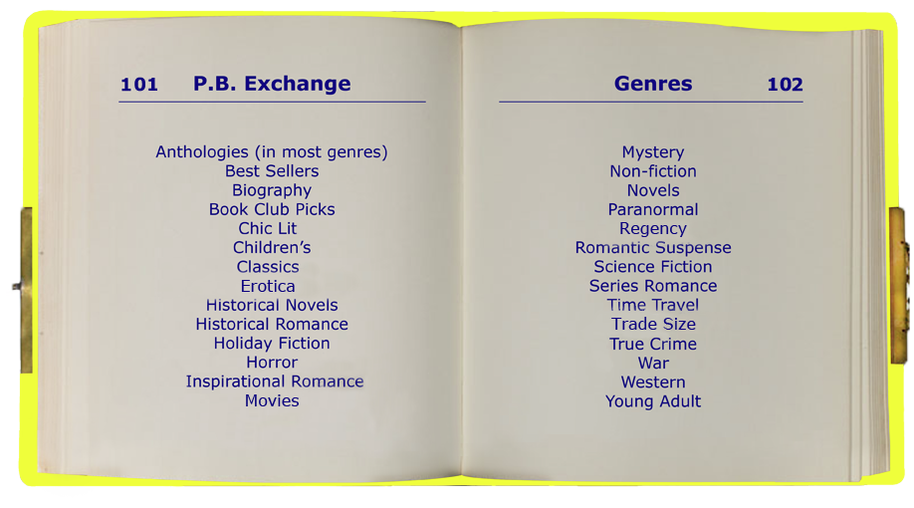 Paperback Exchange staff have extensive knowledge of each genre.
Don't hesitate to ask our ladies for their recommendations!
---
Looking for a new author?

In addition to our regular stock of discounted paperbacks, we sell $5 bags of books by genre. Each sale bag holds 9 to 12 paperbacks - a third of which you may have read, a third of which you may not like, and a third of which may be new authors that we're sure you will love. These sale bags are a great way to find your new favorite author!

---